WRFC DEVELOPMENT PROJECT
Building For Future Success. Your Club, Your Community.
The WRFC Development Project is the biggest & most exciting initiative ever undertaken by this club. As you can see, we are passionate about providing first class facilities for our members & friends. These new features will present players with the opportunity to excel on the pitch, cater for our rapidly expanding playing numbers, provide comfort for our visitors and delivers first class facilities for our community.
We have seen huge growth within our club over the past few years & we are determined to ensure the club aligns with this evolution. I would therefore urge you to contribute whatever you can manage, as every Euro helps us move towards achieving our Goal.
Sincere thanks, Bert Nicholson
President, Wicklow Rugby Football Club
Please note that if you are PAYE taxpayer and donate a minimum of €250 in any given year, the WRFC Development Project, with your permission, can claim a refund of tax paid on that donation. For donations of €250, the following additional revenue can be generated for the project:
- Higher Rate Taxpayer -
WRFC Development Project receives additional €166 from Revenue
- Standard Rate Taxpayer -
WRFC Development Project receives additional €62.50 from Revenue
*Companies and self employed can avail of tax relief on donations made in line with Revenue guidelines.
Objective
The WRFC ' Development Project ' involves the design, funding and construction of additional Changing Room facilities (including a new Treatment Room & upgraded Referee 's Room) and a new club Gym..
Why?
Wicklow RFC are looking to build on the solid base that has provided a warm and friendly rugby environment for senior, youth and junior rugby over the past 55 years. We will continue to improve on the management processes that are already in place and ensure that we have a safe and well-organised facility for our members. Our key priorities are to:
Make the club more accessible to the whole local community, by developing closer links with local businesses, schools, colleges, community groups etc.

Have sufficient changing facilities for the teams and referees, allowing up to three simultaneous games of rugby to be played

Provide a fully functional gym to enable crucial player development, which will also be offered to the wider Wicklow community
It is essential that our club is viewed positively in the community and demonstrate that we can offer the game of rugby to all ages and sexes in a well-managed and controlled way through good management and qualified coaches. We want to be known as a club that promotes good sportsmanship and fair play, both on and off the field.
We would also want to be known as a club that is welcoming to all players, members and spectators and that we are at the heart of our local community.
Section
Playing Membership Numbers
2010
2018
Senior Men
35
48
Senior Ladies
0
41
Youth (Boys)
90
147
Youth (Girls)
35
95
Mini/Kinder
120
221
Warriors
0
22
Veterans
0
28
Touch Rugby
0
31
Total
280
633
Wicklow RFC have seen unprecedented growth in our player numbers over the past 5 years. The development & growth of the womens' game in Ireland has been mirrored with our own club and we are now fielding 7 girls / womens teams over any given weekend. We have also introduced a kinder section to cater for children from 4 years of age, which has been a huge success & facilitates over 50 children on a weekly basis.
One of our club's proudest initiatives has seen the recent introduction of the Wicklow Warriors, an inclusive playing section for players with special needs. We are thrilled with the number of players who have joined this section along with the many volunteers who give up their time to ensure this facility continues to flourish.
BUILDING FOR FUTURE SUCCESS…
New Gym
With physical conditioning now a key component for rugby & a membership over 850, the existing gym cannot cater for current club demands. The new gym will be operational for 12 months of the year and will support crucial player development. It will also be offered to the wider Wicklow Community. Strength & conditioning has become an essential part of a power dominated sport like rugby. The benefits of strength training are vast and will increase structural stability and mobility, reduce the risk of injury and enhance a player's strength and power. The outcome of this will mean player's can optimise their skills, both for team and individual tactics. Finally, the development of a 160 Sq. metre, state of the art gym will enhance our aspiration to ensure our club becomes more accessible to the whole local community, creating opportunities with local businesses, schools, community groups etc.
Additional Changing Rooms
Additional separated changing rooms are needed to support significant player growth, particularly the womens' game (with WRFC now fielding 7 Girls' teams), along with the introduction of a new all inclusive section for Players with special needs. Recent success for our senior men's section, which saw them promoted to Division 1A of the Leinster League, means they will now play Saturday matches, along with our Youth teams. This puts unmanageable pressure on our 4 changing room facilities, which can be called on to host up to 10 teams on a match day. We also have close links with neighbouring schools & two secondary schools, Colaiste Chill Mhantain and East Glendalough School regularly use our pitches to facilitate mid-week matches. Additional changing room facilities will allow us to accommodate requests to support four fixtures on any given afternoon.
YOUR CLUB, YOUR COMMUNITY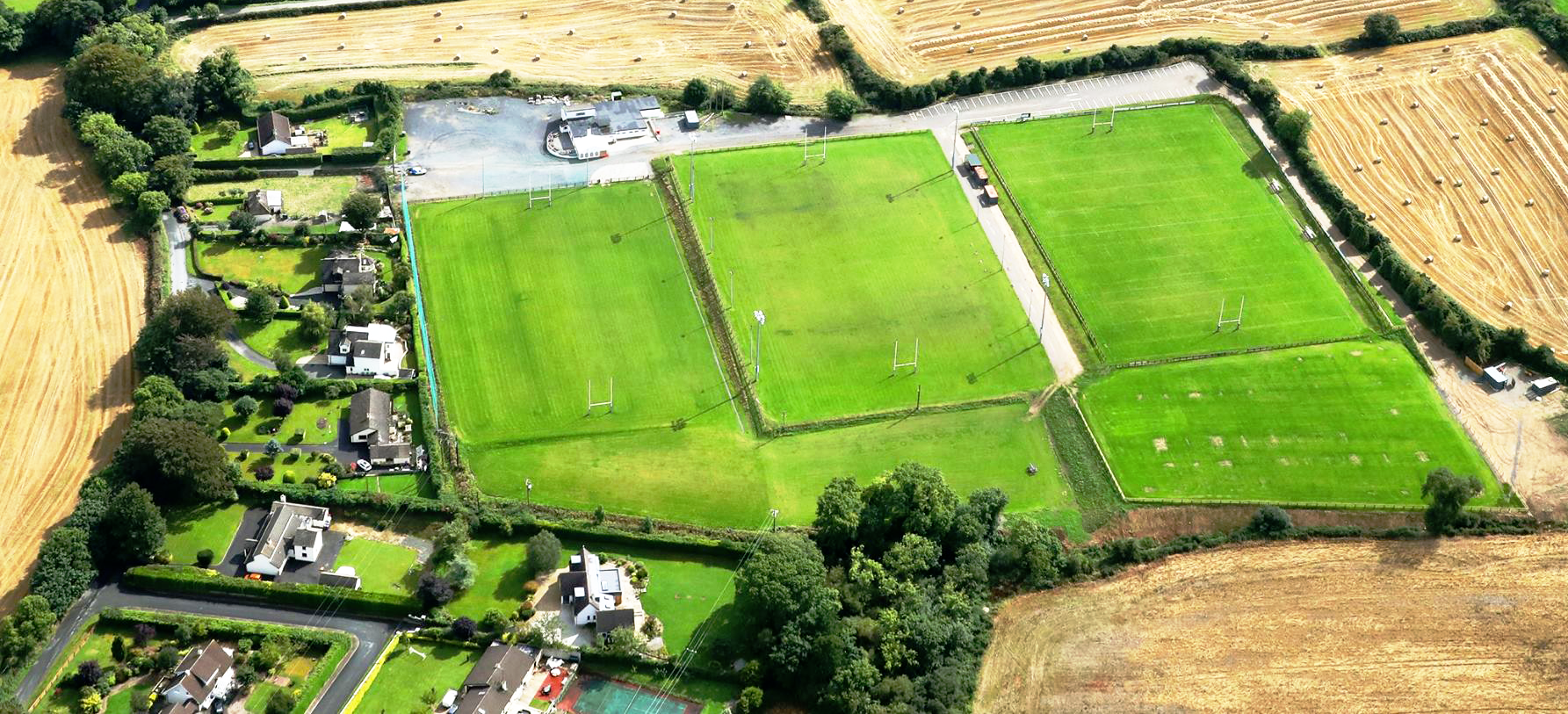 WRFC DEVELOPMENT PROJECT COMMITTEE
Alan Long
086 8502030
Graham Burleigh
086 8548556
Mike Farrell
087 6597376
Duncan Duke
086 1706763
Brian Clarke
087 6887839
Bert Nicholson
087 9127326
Ann Morrissey
085 2362729
Jason Quilty
086 8178750